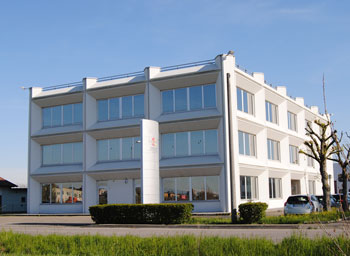 NatrixLab is a clinical analysis laboratory in Reggio Emilia in Italy, providing services at national and international level.
Active since 2000, NatrixLab immediately specialized in innovative diagnostic profiles aimed at prevention and patient well-being. Beginning in the area of ​​diagnosis of food intolerances, the experience gained has progressively expanded the range of diagnostic tests, up to today more than 80 panels available.
THE VISION
"Nutrition is the first medicine": this is the principle that inspires the activity of NatrixLab, which also intends diagnostics as an opportunity to accompany the patient towards self-knowledge, making him aware of his habits and responsible for their health, and highlighting the key role of food choices and lifestyle in maintaining the well-being of the organism. Following this philosophy, all NatrixLab Diagnostic Tests are preparatory to start a nutritional path to recover any imbalances and / or maintain an optimal state of health.
OUR LAB SERVICE
In twenty years of activity in the healthcare sector, NatrixLab, which has always invested more than 10% of its turnover in research and development, has gained a high-level know-how in diagnostics, developing innovative Diagnostic Profiles and a laboratory service capable of manage all stages of the process.
From the initial collection of the biological sample through to analysis, from computerized management of the reports through to the test interpretation cards, now there are more than 7,000 pharmacies, clinicians, community health centres and health spas who have decided to entrust their patients' health to NatrixLab services, which has obtained ISO 9001:2015 quality certification and ISO 13485:2016 for in-vitro diagnostics.
OUR CERTIFICATION