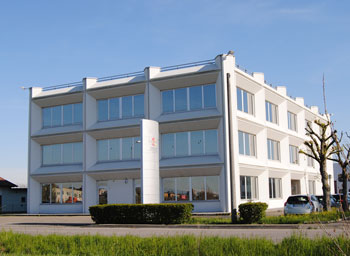 NatrixLab is a clinical analysis laboratory in Reggio Emilia in Italy, providing services at national and international level.
Operative since 2000 in the diagnosis of food intolerances, it has gradually extended the range of diagnostic tests to the extent of reaching more than 400,000 tests by the end of 2014.
Having always invested more than 10% of its turnover in R&D, in its fifteen years of experience in the health sector NatrixLab has acquired an exceptional level of diagnostics know-how, developing a laboratory service able to manage all the process phases.
From the initial collection of the biological sample through to analysis, from computerized management of the reports through to the test interpretation cards, now there are more than 6,800 pharmacies, community health centres, health spas and doctors who have decided to entrust their patients' health to NatrixLab services, which has obtained ISO 9001:2000 quality certification and ISO 13485:2003 for in-vitro diagnostics.
"Nutrition is our first medicine": this is the inspiring principle for NatrixLab, which considers diagnosis as the opportunity to accompany the patient to greater interior knowledge, so they become aware of their habits and responsible for their health, explaining the key role that food choices and lifestyle play in keeping ourselves healthy.
Our certifications